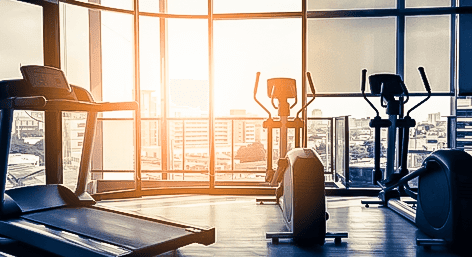 NEW YORK, N.Y., June 20, 2018 – Premier Washington-based health club, PRO Sports Club, has partnered with leading telomere-health company, T.A. Sciences®, to help its patients impact their health on a cellular level. Based on the science of telomere biology, T.A. Sciences® has developed products that address telomere shortening through telomerase activation. The first product in its line, TA-65MD® nutritional supplements, is now available through the Anti-Aging Center at PRO Sports Club.

Telomeres are caps at the end of each strand of DNA that protect it, like the plastic tips at the end of shoelaces. By protecting the DNA that makes up genes, telomeres allow cells to function and reproduce properly. However, telomeres get shorter as people get older, leaving DNA unprotected.

"The length of a person's telomeres is a good indicator of their overall health status," said Dr. Joseph Upton, medical director of the Anti-Aging Center at PRO Sports Club. "I'm excited to be able to provide TA-65MD® to my patients at PRO Sports Club."

"We believe the passion that PRO Sports Club has for keeping its patients healthy reflects our company's commitment to advancing the knowledge of telomere biology and creating research-based products that help address telomere shortening," said Noel Patton, founder and CEO of T.A. Sciences®. "We are extremely pleased that TA-65MD® is now available to patients through the Anti-Aging Center and look forward to continuing our work with the club and its patients."

About Telomere Biology
Telomeres are the caps at the end of each strand of DNA that protect it, like the plastic tips at the end of shoelaces. Telomeres shorten each time a cell divides, which, over time, leave the genetic DNA unprotected and cellular function compromised. An enzyme made only inside the cells, called telomerase, can slow, stop or even reverse age- and lifestyle-related telomere shortening.

About PRO Sports Club
Since PRO Sports Club first opened its doors in 1973, we've been dedicated to the health and well-being of our members. Originally home to the city's NBA team, the Seattle Supersonics, PRO Sports Club has since grown into one of the premier health clubs in the United States. Much more than just a health club, the immaculate 272,000 square feet facility is home to a range of sports specific courts, state-of-the-art pools, fitness centers, restaurants, a resort-style spa and now a world-class Anti-Aging Center.

The Anti-Aging Center at PRO Sports Club provides integrative health and wellness programs utilizing bio-identical hormone replacement therapy, fitness, nutrition, and other medical services to optimize aging. Founder, Dr. Mark Dedomenico, a world-renowned surgeon and researcher was influenced by his personal interest in finding ways to mitigate aging. He began his own regimen with anti-aging pioneer, Dr. Rothenberg, more than two decades ago, engaging in the practice of proper nutritional, exercise and hormone replacement therapy. His successful research in the area of bio-identical hormones combined with innovative nutritional and exercise components convinced him that he could help others achieve their goals as well.

Anti-Aging Medical Director, Dr. Joseph Upton, Board Certified Anti-Aging specialist and pioneer in healthy aging, is well known for creative, compassionate and dedicated care of his patients. He has been practicing for more than twenty-three years, with ten years in private practice family medicine. Dr. Upton became inspired while helping others achieve healthy lifestyles and overcome metabolic disorders. His passion to help patients achieve and maintain optimal health is giving new hope to an entire generation.

About T.A. Sciences®
T.A. Sciences® is the first healthcare company dedicated exclusively to creating research-based, clinically tested wellness products that help address telomere shortening through the science of telomerase activation.

Built upon a foundation strongly grounded in scientific evidence, T.A. Sciences® is widely recognized as the leader in the field of telomere biology.

For more information about T.A. Sciences® or TA-65®, please visit www.TASciences.com.