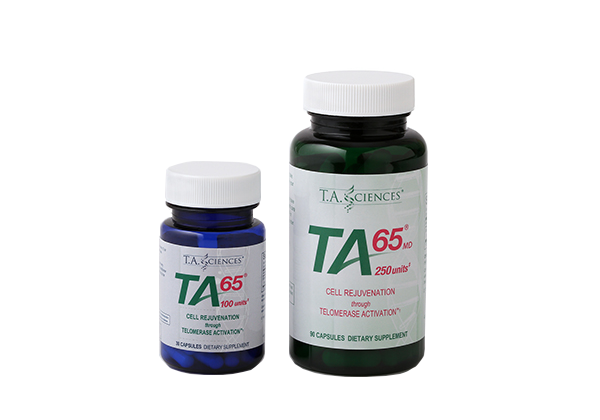 After more than a decade of research and development, T.A. Sciences®, in collaboration with experts around the world, has perfected exclusive methods for extracting, purifying and formulating the naturally-occurring TA-65® compound.
The result of this exclusive, proprietary extraction process is a product containing 98 percent pure TA-65®.
TA-65® is a very rare plant-based compound, which can help maintain or rebuild parts of the cells, called telomeres, that diminish as people get older and play a major role in the cellular aging process.
The product is available in 250 unit capsules that come in 90 count bottles, and 100 unit capsules that come in 30 count bottles. Consumers typically take between one and four capsules daily; a certified TA-65® doctor can help you determine the appropriate dosage.