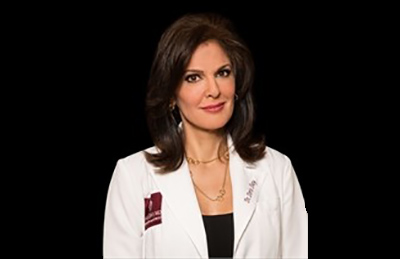 New York, N.Y., February 5, 2019 - Internationally recognized Dermatologist, Dr. Doris Day shares with New Beauty Magazine her personal skin care favorites, and TA-65 was chosen! When New Beauty Magazine asked the dermatologist to the stars to share with their readers what products they personally use in their everyday lives, Dr. Doris Day listed TA-65 as one of her favorites "I also take T.A. Sciences TA-65 supplements at night, which help keep my telomeres long and youthful."
T.A. Sciences® is dedicated exclusively to creating research-based, clinically tested wellness products that help address telomere shortening through the science of Telomerase Activation. Telomeres are the caps at the end of each strand of DNA that protect our chromosomes, like the plastic tips at the end of shoelaces. Telomeres get shorter as we get older, which may leave chromosomes unprotected. T.A. Sciences® products focus on lengthening telomeres.
Doris Day, MD, is a world-renowned cosmetic dermatologist, lecturer, and author based in New York City. She has contributed to numerous magazines including Allure, W, O, and The New York Times, and has appeared on Good Morning America, 20/20, The View, TODAY, Rachel Ray, The Wendy Williams Show, Inside Edition, and CNN. Dr. day is a member of the medical board for the Dr. Oz show and hosts a bi-monthly, two-hour syndicated radio show on SiriusXM 110's Doctor Radio that has been awarded the American Academy of Dermatology Golden Triangle Award for Media Excellence.